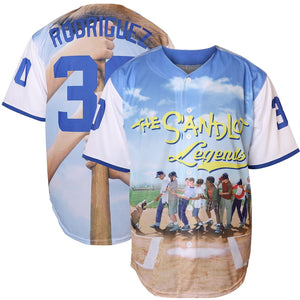 Material:  Premium Polyester 

3D Print
This jersey is a must for those who love BASEBALL. This  beautiful jersey featuring thick high quality poly, stitched numbers and letters, with short sleeves.   This is a BASEBALL fan favorite among homecoming games, high school reunions, fantasy football league owners, couch potatoes, Facebook users, Halloween, birthday parties, and frat house parties.  
Disclaimer: We have no affiliation with this movie and have no rights whatsoever to the images below from the movie.  This is for educational and historical value only. Image, video, and audio files are used in accordance with Fair Use and are property of the film copyright holders.