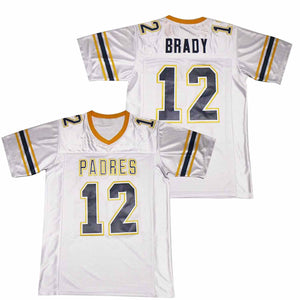 Details
Material:  Premium Polyester,featuring mesh torso, spandex side panels, and dazzle top. 
Embroidered fabric
Side inserts and trim are sewn
Stitched Number And Name
Description
This jersey is a must for those who love FOOTBALL. 
For Daily wear or gift.
Limited Edition items would needs about 7-20 days for stitched producing. 
Please noted that our Limited Items on Sales ,Customize items and Cosplays are not return accept.
Disclaimer: We have no affiliation with this movie and have no rights whatsoever to the images below from the movie.  This is for educational and historical value only. Image, video, and audio files are used in accordance with Fair Use and are property of the film copyright holders.